The Little Things in the media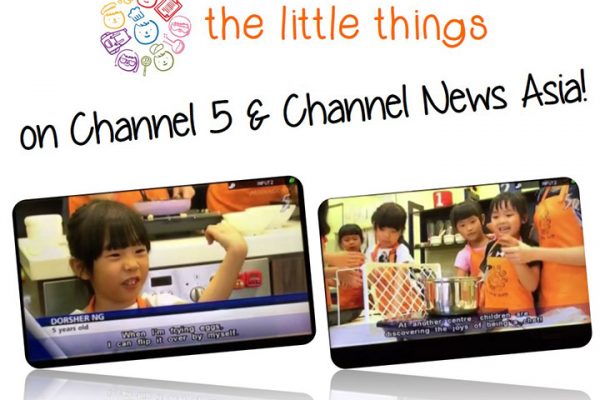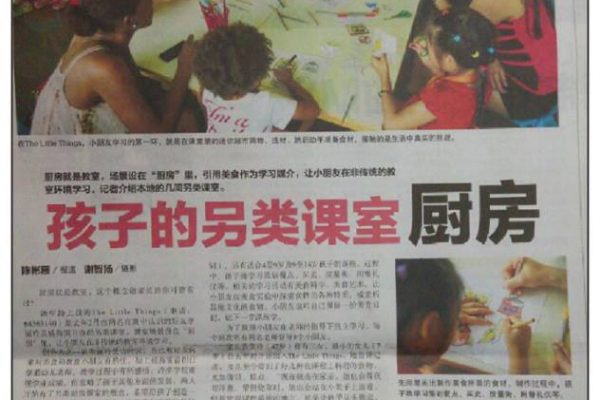 What our little chefs (and their families) are saying about us
Love the yummy recipes so far, keep them coming! It's great that there is a cooking/baking segment plus an experiment, like candle-making. The most important ingredients that I love are the teachers' caring and encouraging attitudes. They're always full of smiles.
Both of us like the hands-on approach and the simplicity of the lessons. Really like the 'non-eatable' aspects of the lessons!
Daphne and mummy Evelyn really love the cooking classes at The Little Things because the environment is cosy and pretty! We look forward to every session, to bring back everything that Daphne cooks every Sunday for our special bonding lunch together. Teacher Valerie takes the extra effort to record all kids cooking in action with digital photos. This is a really delightful touch!
Wow, 1 term has gone fast! We love the attentive nature of the teachers, the fun environment, the learning, the simple recipes, the interaction, the follow-up emails for feedback, and especially the photos! All in all, great class. This is Kayla's favourite class out of all her enrichment classes!